The Hotel Collection
Address Hotels + Resorts: Address Downtown, Address Dubai Mall, Address Dubai Marina, Address Montgomerie, Address Boulevard, Palace Downtown

Vida Hotels and Resorts: Vida Downtown, Manzil Downtown, Vida The Hills, Vida Harbour Point

Rove Hotels: Rove Downtown, Rove Dubai Marina, Rove City Centre, Rove Healthcare City, Rover Trade Centre, Rove at the Park

All hotels in Dubai are located in strategic locations to explore the city, the marina or the beach.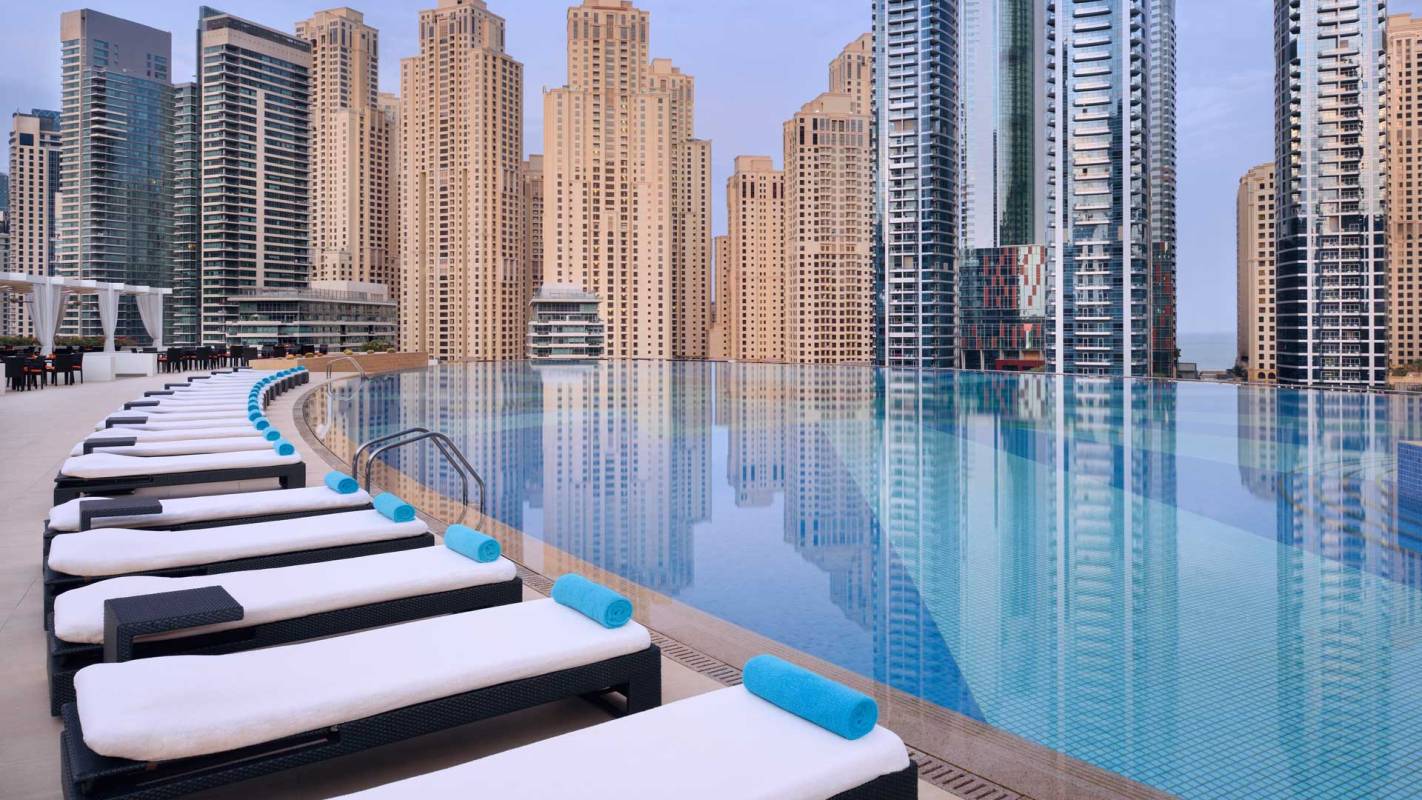 Address Hotels + Resorts
It is only fitting that one of the world's foremost references for premium luxury is also effor tlessly accessible. On the 15-minute limousine ride from Dubai International Airport, the traditional beauty of old Dubai blends into the fantastic futurism of new Dubai, a prelude to the sublime refinement of Address Downtown. Qualifying it as iconic in every sense is a triad of locational advantages: Poised directly before the magnificent Burj Khalifa, adjacent to The Dubai Mall, and taking pride of place at the centre of Downtown Dubai.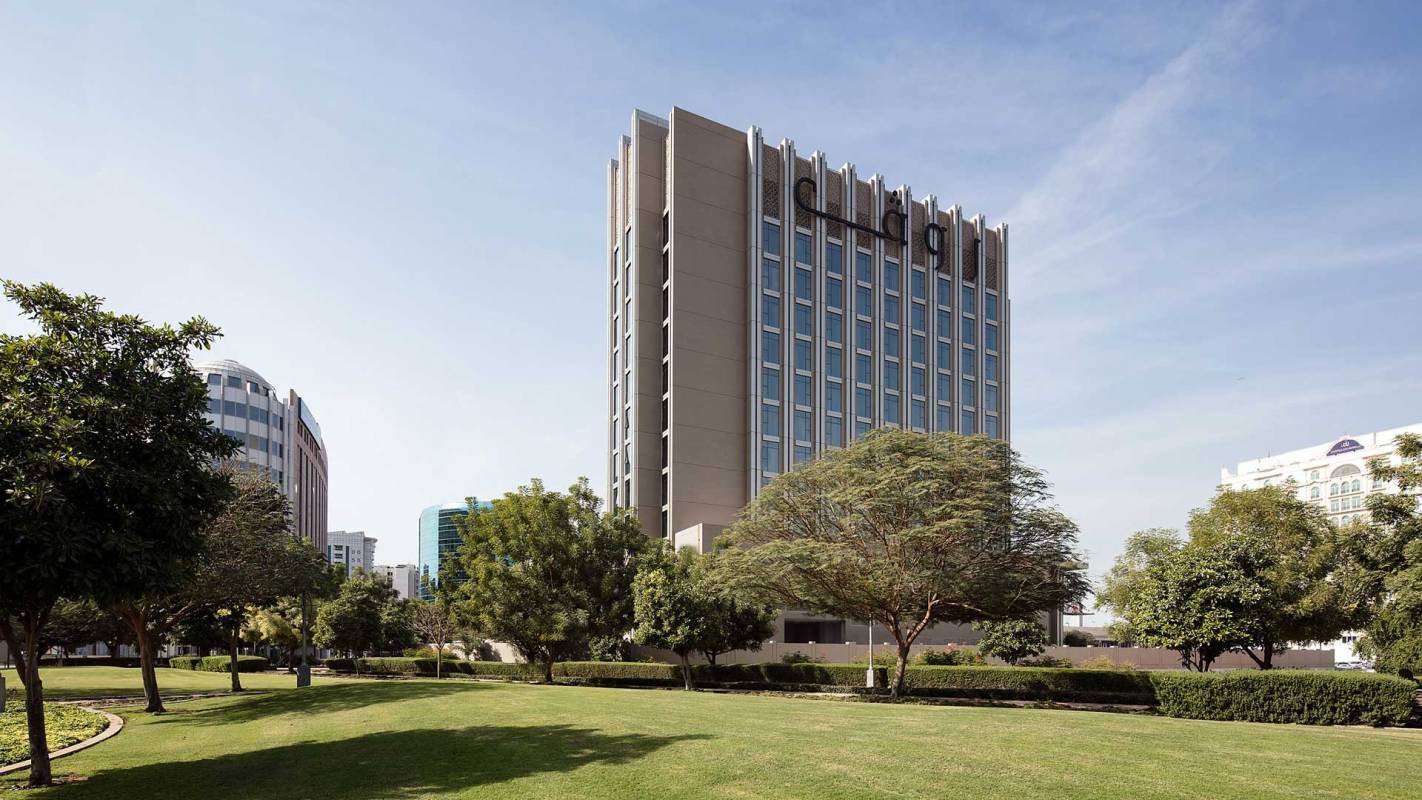 Rove Hotels
Rove Hotels defines a new niche in the vibrant hospitality sector, merging culturally inspired, design-led surroundings with 21st century innovation. For the new generation traveller who recognises value and stays connected through technology, Rove Hotels are reliable, modern and fuss-free. This contemporary midscale hotel brand has been designed with the socially connected generation in mind, with a focus on urban living and uplifting experiences, assuring high aesthetics and superior comfort in each one of its contemporary and stylish properties. All our hubs are conveniently located in central neighbourhoods with easy access to public transport. Designed for comfort and convenience, Rove Hotels come with super spacious and family-friendly rooms, high-speed Wi-Fi and ultra-modern amenities.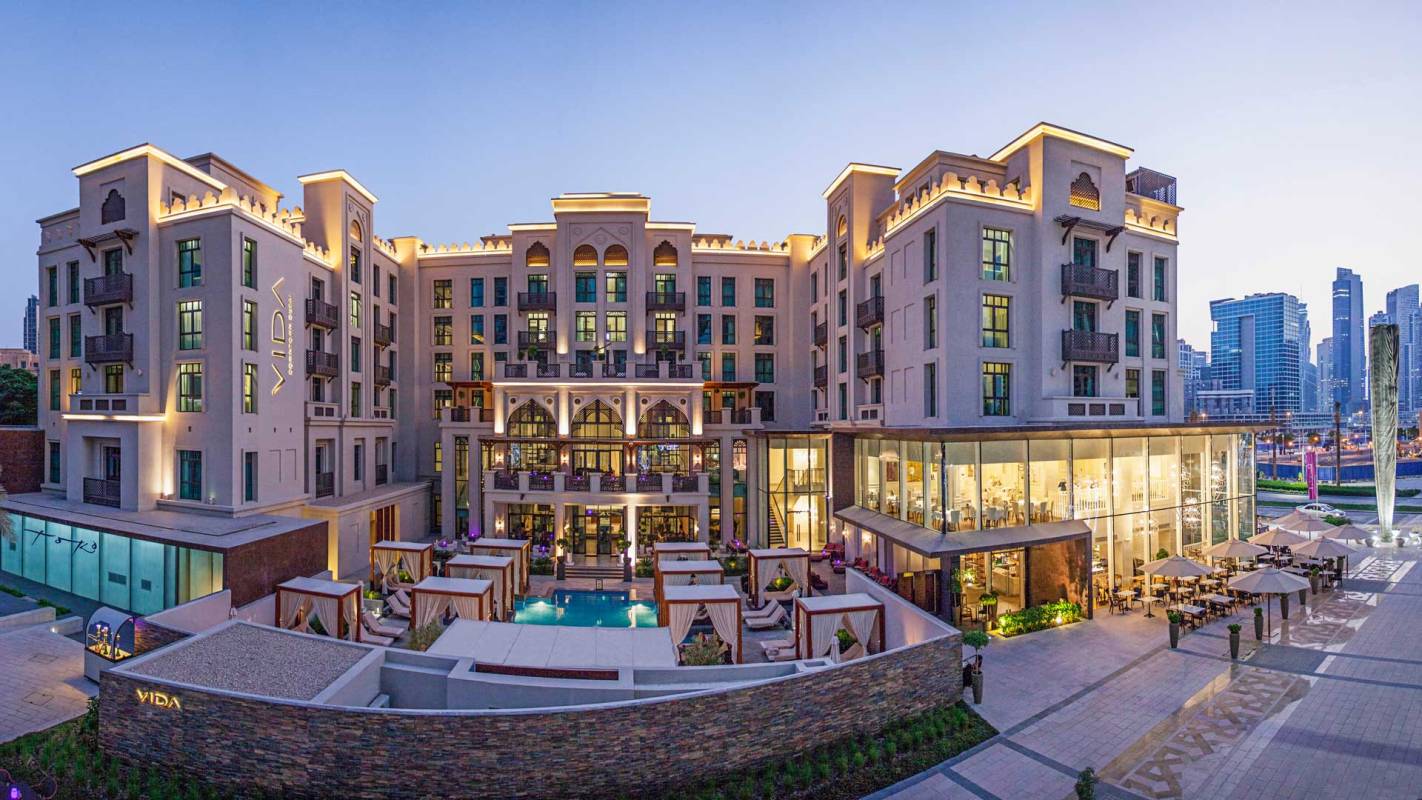 Vida Hotels and Resorts
Where intuitive design meets comfort, convenience and technology, Vida Hotels and Resorts is an urban hub for business executives and leisure travellers. Positioned as an upscale lifestyle brand, each property creates a sanctuary for the next generation of entrepreneurial minds to stay, play and connect. Vida Hotels and Resorts are strategically located in key business districts and popular destinations, where travellers are looking for a refreshing and inspiring lifestyle experience in a creative, design-led space.
Rooms & Suites
Address Hotels + Resorts:
From the generosity of space to the rareness of finishes, all vying for attention as much as the wondrous vistas, every nuance in the rooms and suites is complemented by complimentary high-speed Wi-Fi, interactive TVs, room automation and an entertainment interface. In addition, luxurious one-, two-, three- and four-bedroom serviced residences reinforce this premium proposition.

Rove Hotels:
Rove Hotels have everything you need to start your next adventure. No matter which one of our central locations you will stay in, you will always find the same comfortably-sized Rover Rooms packed full of essentials, free Wi-Fi anywhere anytime, and a fuss-free, relaxed ambience where you can be yourself. Forget about bellboys and valet parking, our social and cultural hubs are designed for modern-day explorers like you.

Vida Hotels and Resorts:
Spacious and modern to luxurious furnished rooms and suites welcome discerning traveler and invite to enjoy a retreat in the midst of the bustling metropolis of Dubai. Fantastic views of the city or coastline inspire exciting exploration of the markets, shopping malls, sightseeing attractions and many other activities. All rooms and suites are equipped with standard amenities such as hair dryer, mini bar, coffee and tea making facilities, as well as state-of-the-art technology and free Wi-Fi.
Restaurants & Bars
Address Hotels + Resorts:

Avant-garde aesthetics and innovative concepts allow for an extraordinary culinary flair and occupy a central place in the restaurants of Address Hotels + Resorts, while the LOUNGEs serve as an oasis for social contacts or as a refuge for relaxation. Various cuisines are on offer, ranging from Arabic and Asian to international, as well as a steakhouse.

Rove Hotels:

EAT GLOBAL. MEET LOCAL.

Starting bright and early, and staying open until late, The Daily is the essential neighbourhood hangout. Discover a bevy of lip-smacking international flavours, free Wi-Fi, amazing booster drinks, crisp service and a switched-on coffee culture. You can find The Daily at: Rove Trade Centre, Rove City Centre, Rove Healthcare City and Rove Dubai Marina.

Vida Hotels and Resorts:

Each of the four hotels of the Vida Hotels and Resorts brand offers a fine and extensive selection of restaurants with a varied menu. Everything from Mediterranean to Lebanese to Steakhouse will meet different tatstes at a fresh and quality level.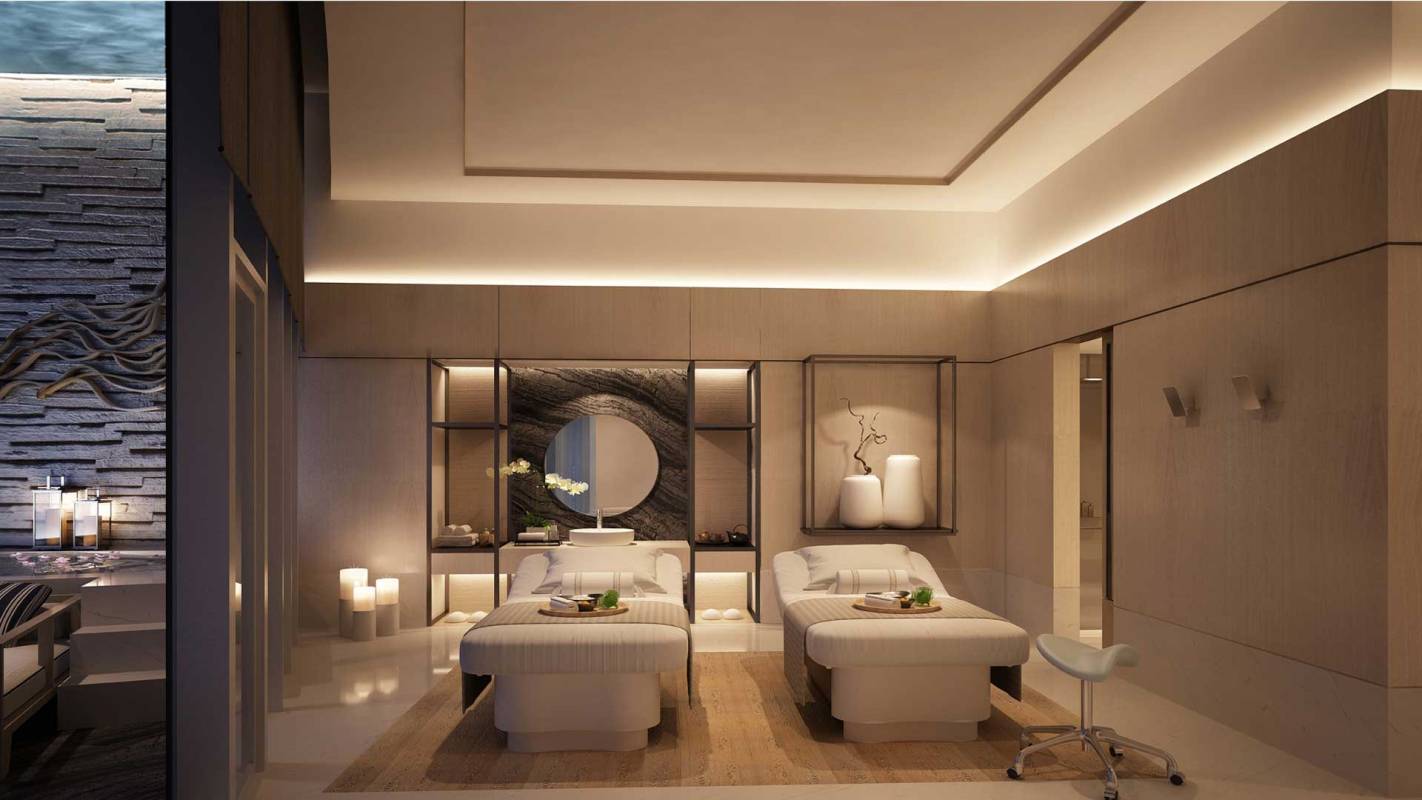 Spa & Wellness
Address Hotels + Resorts:

Rejuvenating treatments and stunning views combine to restore the delicate balance between body and mind at The Spa at Address Downtown. A wellness initiative that is expertly therapeutic and memorably refreshing, it spans nine treatment rooms, a hammam, steam rooms and relaxation areas. Complemented by a state-of-the-art Fitness Centre featuring equipment at the pinnacle of science and technology, it promotes the pursuit of optimal health and wellbeing in its own signature style.

Leisure Activities
Dubai offers numerous possibilities for excursions within the city, on the shore and on water as well as outside in the desert. The Concierge service will gladly provide you ideas and support your plannings.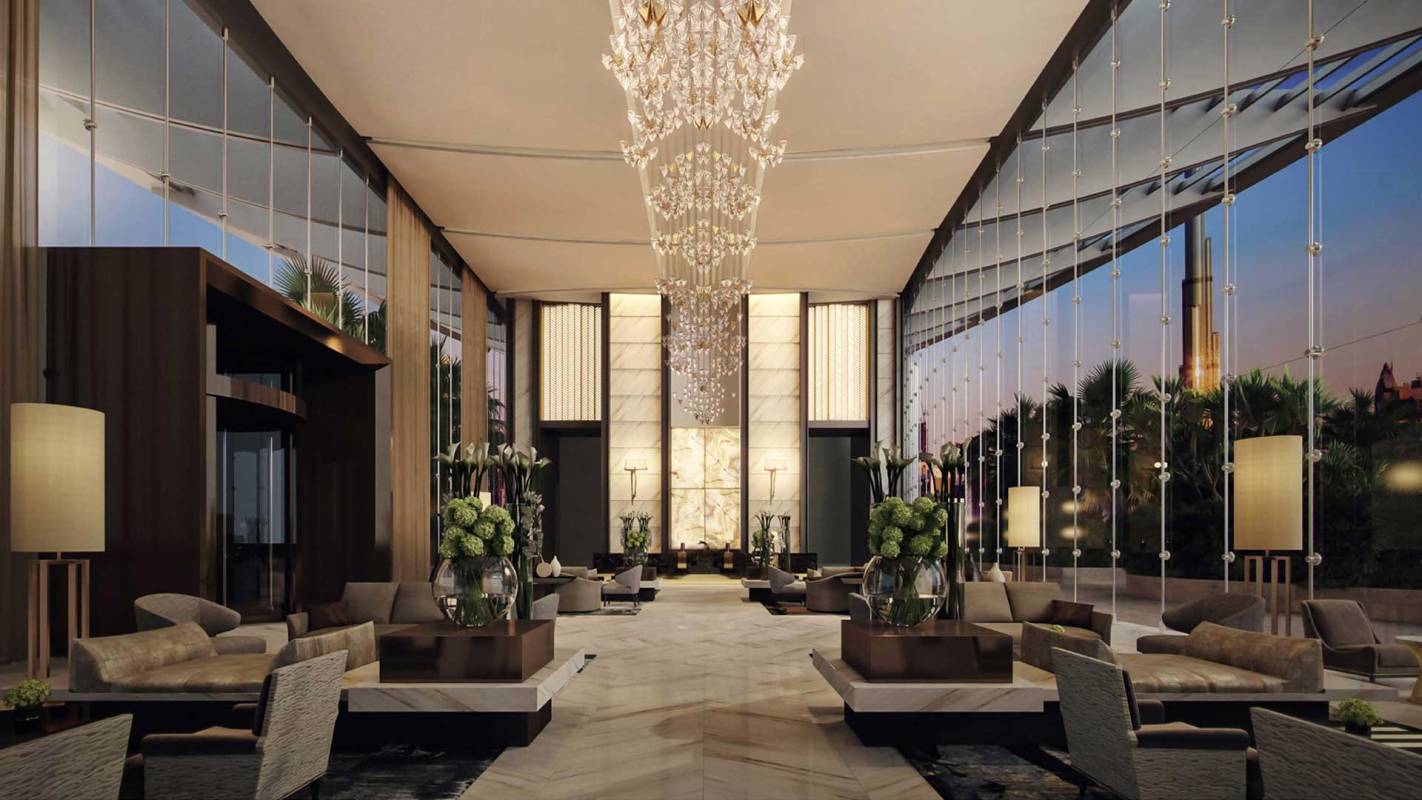 Meetings & Events
Perfectly positioned among the finest world-renowned attractions of Dubai, Address Hotels + Resorts offers exceptional venues for business functions, weddings and gala banquets, exclusive VIP events and every kind of occasion imaginable. Lead a top-level brainstorming session against an inspired backdrop of the magnificent Burj Khalifa and the largest dancing fountain in the world. Hold a meeting of minds overlooking luxury yachts in the sparkling marina. Drive teams to hit on award-winning ideas with a game on Colin Montgomerie's Championship Course. Or host an exclusive product launch next to the world's largest fashion destination. Here, everything becomes possible.

The Vida Hotels and Resorts also have different sized rooms for business meetings and conferences, a business center and event rooms.
Do you have any further questions about the hotel?